Independent Living Skills Training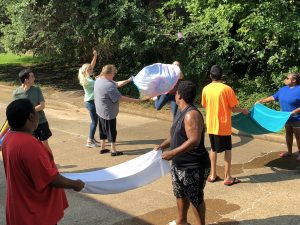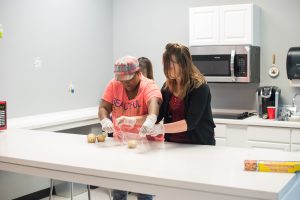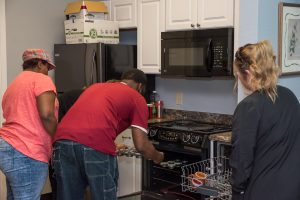 ETCIL provides individualized life skills training for persons with disabilities who lack certain skills and desire to gain a particular skill in order to be more independent. Skills such as:
Socialization skills
Self-esteem
Communication
Goal setting
Problem solvingHealth Care
Personal care
Wellness
AIDS
Drug/alcohol abuse
Types of housing needs
Tips for renters
Identifying subsidized housing
Homemaking
Keeping one's living space clean
Laundry (washing, folding, ironing)
Grocery shopping
Money Management
Financial assistance
Budget & Bill Pay
Meal planning
Food preparation
Kitchen safety
Transportation
Setting goals and objectives.
Effective communication
Recognizing/coping with feelings/emotions of self/others
Stress management
Coping with the values and expectations of peers, the community, and society
Establishing and maintaining effective interpersonal relationships
Attaining and maintaining a high level of motivation
Coping with the environment
Obtaining and Maintaining Employment
Career development and job assistance programs
Effective application and interview techniques
Selecting a job that is consistent with individual needs
Skills training programs
Employer and co- worker expectations and values
Strategies and techniques for maintaining employment.
We also provide Vocational Rehabilitation Services through the Texas Workforce Commission and Individual Counseling services Please call to inquire about these specific services.