Sign Language Interpreting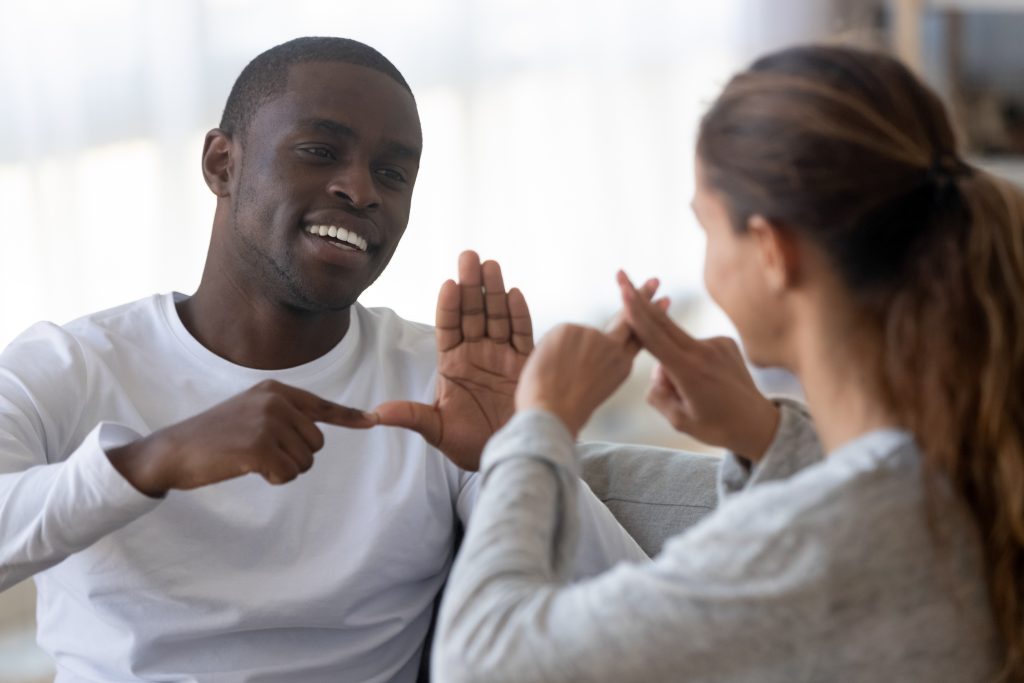 The Americans with Disabilities Act requires "equal access" for all persons with disabilities. Equal access may involve the right to a sign language interpreter to facilitate various communications upon the request of someone Deaf. Accommodations are required in medical, legal, employment, and educational settings wherein the service provider or business is responsible for providing a qualified interpreter.
We are always available 24/7!
Our interpreters are available 24 hours a day, 7 days a week for any medical emergency. Give us a call, anytime.